DOT Training & Non-DOT Training
Regardless of what type of training your organization requires, WPCI can help! Presentations can be made on site, at our facility or via 2 way webcam and web conference. Some materials are available via web training only. Costs are normally per student but different arrangements can be made. Feel free to ask!
Supervisor Training
Our program is not simply a drug testing program. While drug and alcohol testing are important pieces of the program, the most critical component is assuring supervisors and managers are knowledgeable and able to address declining performance and safety issues before there is a drug or alcohol related crisis. Through a 2 hour in person training session or our online pre-recorded videos and training materials, supervisors gain skills on recognizing signs and symptoms of a problem before a crisis occurs so they can determine if a Reasonable Suspicion test is needed.
Employee Training
Employees are given Drug and Alcohol Awareness training so they understand different types of misused substances, signs and symptoms of drug or alcohol impairment and general health risks associated with drug or alcohol misuse.
Urine Collector Training
Recommended but not required for all collectors that collect DOT urine specimens
Our Urine Collector course covers the DOT 49 CFR Part 40 required training for collectors. The class will cover all new regulations, qualification, and proficiency training required under the DOT regulations. The DOT model course is 4 contact hours.
A permanent record of all certificates issued by WPCI's Compliance Plus Training Division will be maintained and attendees will be notified when refresher training is needed.
BAT & Lifeloc Training
Lifeloc operator and calibration technician (LOCT) training is required to be qualified to operate and calibrate the Lifeloc Breath Alcohol machine. The LOCT training course is required as part of the DOT model course for breath alcohol technicians (BAT). The course requires attendance in the Lifeloc LOCT course and the DOT model BAT course. The DOT model course is 6 contact hours. The complete course takes 1 1⁄2 days. (You will need your breath alcohol testing equipment)
WPCI is a Factory Certified Lifeloc Master Trainer.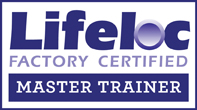 Please Contact WPCI for more information or to arrange training at your location (restrictions apply).
WPCI offers high Quality DOT Compliant Training:
Breath Alcohol Technician (BAT)
Urine Collector Training
DOT Supervisor Training
DOT employee Drug and Alcohol awareness training
DER Training
Subjects are available for both DOT and NON Drug Testing:
Reasonable Suspicion Training
Setting up a Collection Site
Drug Awareness - recognizing abuse
Random Pool Testing Issues
Starting a Testing Program in your Company
Contact Us